You Dream It, We Make It Happen!
Conference and meetings
The whole process was a journey and we are proud to be in a position, where we can offer diverse itineraries. We're passionate about detail and service and constantly looking for the ways to make your holiday as perfect as possible, from the way we plan the trip to the authentic experiences you'll enjoy while away.
We are always curious and open-minded about your interests and well-being. Because, we are like you – we love traveling too and we understand how every moment counts.
Events
Its show time! Need help with a product launch? Want to set up a gala dinner? Looking to organize anniversary party for your company? Georgian DMC is here to provide you with all the support and logistics you might require to manage and produce the best events in Georgia.
Our dedicated team can offer expertise in all areas of event planning and will make it unforgettable. Our attention to details is the guarantee of the success of your event. If you're looking for style, elegance and prestige we will choose the best, interesting venue in Georgia for your wonderful parties.
Teambuilding activities
Unite your team-members and optimise their strengths with one of Georgia's unforgettable and unique team-building activities. We offer projects of any taste, both active and cultural, as well as sports, as well as creative, extreme and intellectual.
Georgia is a good arena, where you can choose any type of activity for your company. From traditional food cooking to horseback riding and archery, invite your guests to get together and participate in group activities, that encourage problem-solving, cultivate leadership, and inspire individuals to work together for common goals.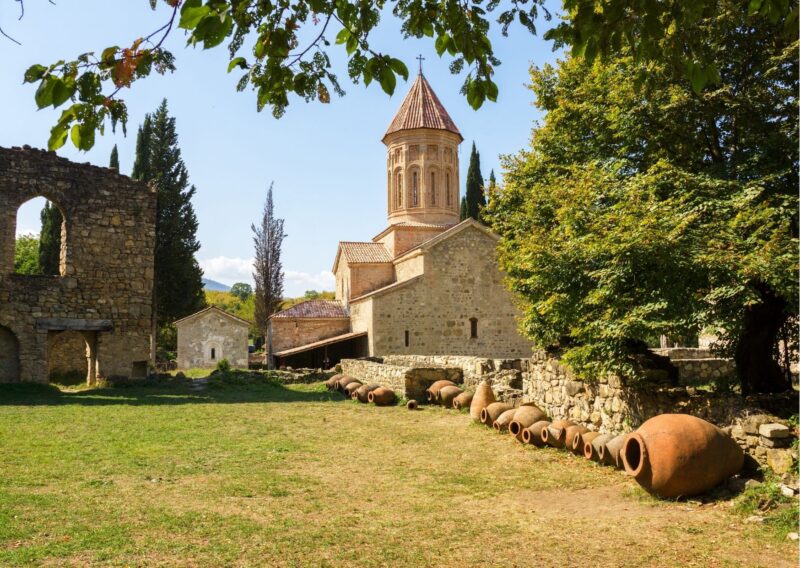 Traditions and culture
Learn more about ancient culture and traditions preserved to this day, taste wine with millennial culture and feel distinctive hospitality of the Georgian people. Make sure not to miss Georgian folklore performances, which leaves an incredible impression on any visitor.
Georgian polyphonic music and dances based on traditions are exactly what you need to see. Unique and diverse, Georgian cuisine, will inspire you, with its mixed delicious tastes.
All this together creates distinctive and significant impressions, which our company will offer you with its best expression.
Do you want to create a
memorabele event
?
Get in touch with one of our representatives