Summertime in Georgia is unlike anywhere else. No matter what part of Georgia you'll be visiting, you're sure to have a great time. There are so many interesting and tempting offers. If you're used to spending your holidays in European and other popular tourist resorts, why not try something completely new and authentic this summer?
Delicious cuisine, friendly people, scenic nature, history, and sprawling nightlife – Georgia offers a refreshing, one-of-a-kind experience. Make the best of a summer getaway by checking out our list before you set off.
Why you should explore Georgia this summer
?
In Georgia, you'll find unique nature, the European quality of service, and moreover, here reigns absolutely special, colorful, hospitable, and positive atmosphere. Today we will tell you interesting options for a summer holiday in Georgia.
A

Rich Cultural Heritage

A

Diverse Landscapes

A

Georgian Cuisine

A

Georgian Hospitality
4 reasons to travel to Georgia in summer
Forget the ideas you may have about an old Soviet nation, made up of big, empty streets and sad rows of flats. Georgia's beautiful scenery and historical monuments, as well as the Georgians' warm welcome, will surprise you.
When does summer start in Georgia country?
The hot season lasts for 3.2 months, from June 6 to September 13, with an average daily high temperature above 79°F. The hottest month of the year in Tbilisi is July, with an average high of 87°F and a low of 67°F.
Is Georgia humid in the summer?
Most of Georgia has a sub-tropical climate, with hot and humid summers, except at the highest elevations.
In the western part of Georgia, the climate is subtropical, while the eastern part experiences a dry moderate continental climate. Annual precipitation in Georgia ranges from 400 to 4,500 mm. Due to its location at a relatively low latitude and moderate cloudiness, Georgia receives significant heat from the sun.
10 BEST THINGS TO DO THIS SUMMER IN GEORGIA
Soak up Tbilisi's old town
For most travelers, Georgia's capital Tbilisi will be the first stop in the country. And with so many incredible things to do in Tbilisi, you could even spend your entire Georgian vacation in this awesome city.
The highlight of any visit to Tbilisi is a stroll through the Old Town. Ancient churches, monuments, and buildings are set against a dramatic hillside. You can climb to the top or zip up via a modern cable car. And if your bones ache from all that walking, you can literally soak in the city at the thermal springs located right in the middle of Tbilisi's Old Town.
Cross a bridge and on the other side of the Kura river, you'll find incredible modern architecture, which makes for an interesting juxtaposition against Old Town. The best way to take in Tbilisi's Old Town is to join a free walking tour.
Enjoy the seaside
Contrary to popular opinion, the seaside gem Batumi is a lovely place for a summer break.  Early summer is when Batumi is at its greenest. Summer is when Batumi sizzles as an authentic melting pot of cultures and traditions with forgiving temperatures and breezy air. Those looking for active nightlife and a lively atmosphere should head towards the seaside in late summer, as the period is ripe for late-night beach parties and festivals of all kinds.
Trek in the Caucasian Mountains
You'll feel a bit like Marco Polo crossing the famous Silk Road when you set out for your trek through the Georgian countryside. With soaring mountain peaks, expansive farmland, and lush forests broken up by tiny but welcoming villages, Georgia is probably one of the most underrated trekking destinations in the world. One of the more popular routes is the multi-day trek from Mestia to Ushguli, though there are dozens to choose from around the country of Georgia.
Do not miss to travel to Svaneti and Tusheti
The Svaneti region is considered to be one of the most rural areas of Georgia. The region is home to four of the ten highest peaks of the Caucasus mountain range, medieval defense towers, the highest settlement in Europe (Ushguli), and important museums depicting the life and culture of locals.
Georgia's prettiest region, Tusheti, should not be missed. The area is rarely visited by locals or foreigners due to the long and narrow, serpentine road that leads over the Abano Pass. Visiting the area does require a couple of days, and most visitors don't have enough spare days to spend in only one location. If you plan a few more days into your trip, you'll be able to explore an area of Georgia that few get to see.
The Svaneti region is one of the most ecologically diverse places in the country. Its ruthless beauty with medieval defensive towers overlooking each village will leave you mesmerized.
Visit some of the most beautiful lakes in the country
Georgia is known to be a country of beautiful mountains, but there are also many picturesque lakes scattered all over the country. Depending on how many days you have to visit the country, you can definitely try to include one or two of those lakes in your itinerary – you won't be disappointed:
Foodie adventures await you in Georgia
If you are a foodie, make sure to visit modern Georgian Fusion restaurants that are currently gaining momentum in the country. Good traditional restaurants serving various sorts of khachapuri and khinkali are surely glorious, but they do have their shortcomings – food that is delicious but too heavy for frequent consumption. Lighter, fresher and healthier dining alternatives are available at modern Georgian Fusion restaurants.
A creative mix of old and new – this is the best way to describe Georgia!
Experience summer festivals and activities
Tbilisi in the summer months is sprawling with outdoor cafes, rooftop bars, and open-air music festivals. A recent trend of pop-up flea markets has become very popular among the younger crowd, ex-pats, and tourists as a fun gathering occasion offering performances of various kinds, food stalls, and local handmade bric-a-brac.
As the temperatures reach especially high volumes from mid-July to mid-August, submerging one's body in somewhere cool becomes a top priority. It is not widely known that inside the capital one can find "Tbilisi Sea" – a water reservoir, an artificial lake that serves as a terrific spot for swimming, water sports activities and just lying around under the sun.
Jazz lovers should not miss the key musical event of the year in Batumi, the Black Sea Jazz Festival takes place for a week in July. In 2018, from 19 to 22 July, the festival featured Robert Plant & Sensational Shifters, DJ Erikah Badu, Trombone shorty & Orleans Avenue, Wyclef Jean, and R+R=Now. Black Sea Arena and Batumi Tennis Club are often chosen to be the avenues for the event.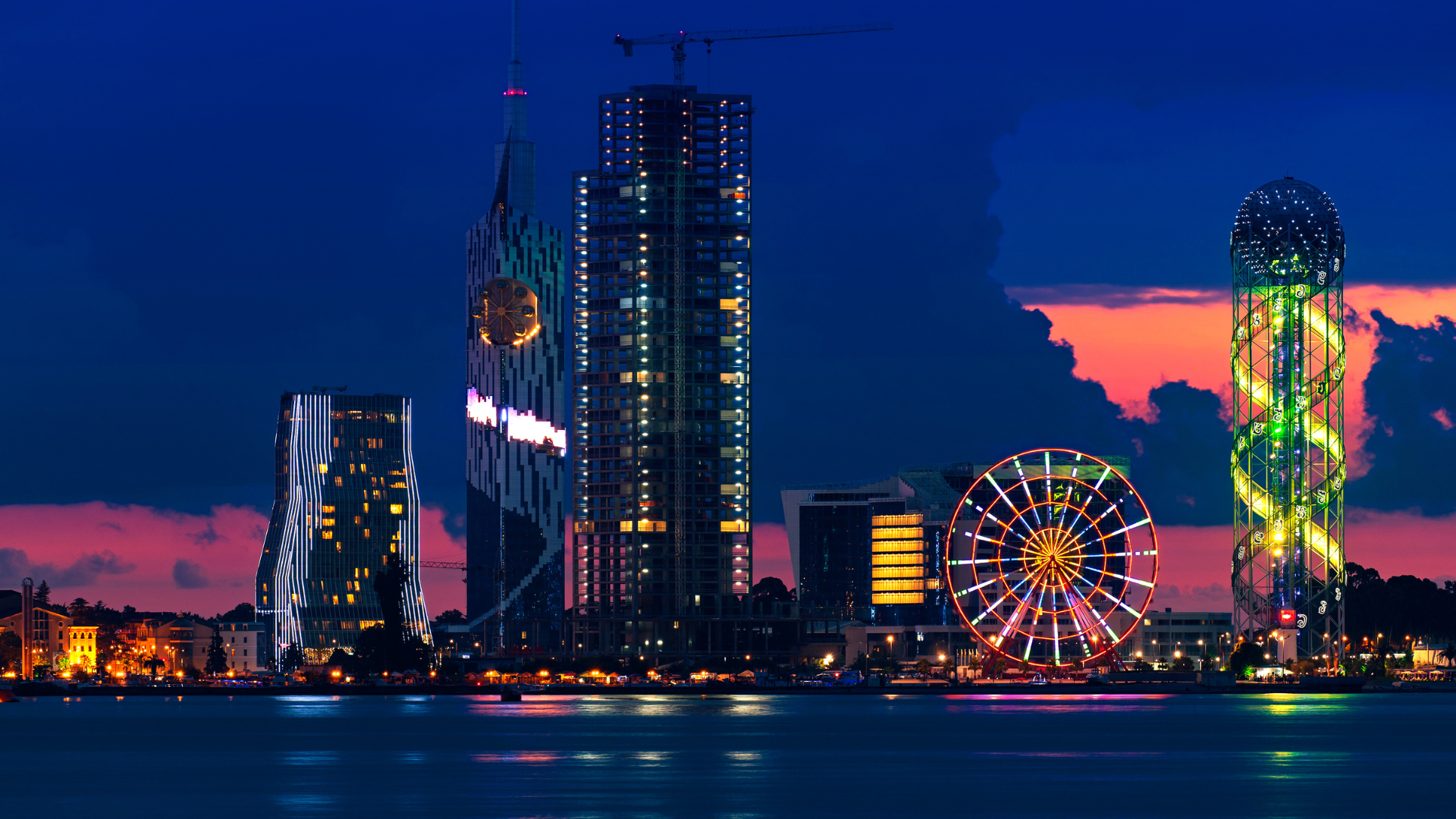 How expensive is Georgia?
Georgia is an inexpensive country for travel. Your exact costs will depend upon your style of travel, but as a general matter costs are comparable or even more affordable than most destinations in Eastern Europe.
There are so many things to do in Georgia the country, that it's really not possible to list them all here. So for further inspiration for your trip to the country of Georgia, be sure to check out: